Our topic this half term is…
 Would you have liked to be a Victorian child?
Geography: Human and physical geography, advantages and disadvantages of living in a city/village
History: local history and Victorians – know how our local area is used differently to how it was a long time ago, how children's lives were different over 100 years ago, difference between things that were here a long time ago and now
Knowledge organiser: Victorian child in SOT Knowledge Organiser year 2
Science – Living things and their habitats
Knowledge organiser: plants knowledge organiser year 2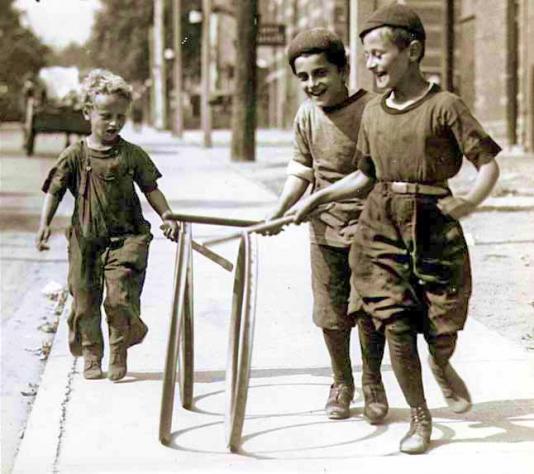 Think about:
Would you have liked to live in the Victorian times? Why?
Are there any Victorian toys that you'd like to play with? Why?
Can you research 5 interesting facts about Stoke on Trent in the Victorian times?
How was Stoke on Trent different in the Victorian times?
What jobs did children have to do? Would you like to do any of these jobs?
Our class texts
Grandad's Island – At the bottom of Syd's garden, through the gate and past the tree, is Grandad's house. Syd can let himself in any time he likes. But one day when Syd comes to call, Grandad isn't in any of the usual places. He's in the attic, where he ushers Syd through a door, and the two of them journey to a wild, beautiful island awash in color where Grandad decides he will remain. So Syd hugs Grandad one last time and sets sail for home. Visiting Grandad's house at the bottom of the garden again, he finds it just the same as it's always been — except that Grandad isn't there anymore. Sure to provide comfort to young children struggling to understand loss, Benji Davies's tale is a sensitive and beautiful reminder that our loved ones live on in our memories long after they're gone.
Author focus/study –The hodgehed, Dick King Smith
Links to important and useful websites: 
Times table Rockstars: http://play.ttrockstars.com/
Purple Mash: http://www.purplemash.com/sch/dove-st7
Reading Eggs: http://readingeggs.co.uk/gaw/branded?gclid=EAIaIQobChMIqLHy-u3K7AIVBbDtCh3UHAo8EAAYASAAEgIV2_D_BwE
Showbie: https://www.showbie.com/
To see a suggested reading list for Year 2 children,  click here: https://schoolreadinglist.co.uk/reading-lists-for-ks1-school-pupils/suggested-reading-list-year-2-pupils-ks1-age-6-7/
To see our Summer 1 homework menu, click here: Summer 2 Homework menu
There are no Year 2 SATs officially taking place this year, however we will use the usual Year 2 end of year expectations to make judgements on your child's progress. It is essential that we all do our best to prepare your child for their move to Key Stage 2 in September 2021.
To see a suggested reading list for Year 2 children,  click here: https://schoolreadinglist.co.uk/reading-lists-for-ks1-school-pupils/suggested-reading-list-year-2-pupils-ks1-age-6-7/
Key information for parents:
PE kits should be in school and kept on pegs. These will be sent home half termly to be washed and returned
Homework menus will be uploaded to Showbie. Please complete the starter section daily, and chose one task from the main or desert column.  Work should be submitted/handed in on a Thursday for marking on Showbie.
Weekly spelling tests will take place on a Friday, and new spellings will be uploaded to Showbie for the following week. Please practice daily (ensuring that your child understands the meaning of the word, too).
Reading should be happening at home daily, and this should be recorded on Showbie. Reading books will only be changed when it has been recorded that books have been read twice. Reading books should be in school every day. Books will be changed on a Tuesday & Thursday.
Water bottles should be in school and will be washed  daily. They will be sent home each half term for washing.
Times tables should be practised at home daily – 2, 3, 5 and 10 times tables
PE & Wellbeing Links
https://www.bbc.co.uk/programmes/articles/5QM6H01X6b3jTQF85GLgbFl/when-i-worry-about-things
https://www.actionforhappiness.org/toolkit-for-schools
Here are some apps that might be useful for your child's mental wellbeing (please check that they are suitable and meet the needs of your child first)
https://www.bbc.co.uk/teach/class-clips-video/physical-education-ks1-ks2-lets-get-active/z72yjhv
https://happiful.com/10-virtual-pe-lessons-your-kids-will-love/
If you have any questions, please email me on v.hibberd@dovebank.staffs.sch.uk
To see our Year 2 Topic webs, click below:
View our Year 2 Long Term Plan here: 2020 & 21 New LTP – website
Thanks for visiting our page!
Year 2, Miss Hibberd, Mrs Mason & Mrs Smart